One-Click Ice Software Link: https://strathcona.oneclickice.com/Login.aspx
October 11-17, 2021 as of 2021-10-09
October 18-24, 2021 as of 2021-10-15
October 25-31, 2021 as of 2021-10-15
November 1-7, 2021 as of 2021-10-15
November 8-14, 2021 as of 2021-10-15
---
EFHL League Calendar for 2021-2022
---
Development Schedule
Goaltender Training Sessions
SOC Small Monday nights
6pm-7pm and 7:15pm-8:15pm
Sign up here: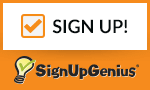 ---
Dangler Hockey Dryland Training
Stick Handling/Dexterity Training
Two sessions per team; U7 Major to U13
One session for U7 Minor
All dryland sessions at the Ardrossan Recreation Centre Hall
---
Shooting & Scoring Specialty Clinics
These sessions are offered to our athletes in U-13, U-15 and U-18
Both Forwards & Defencemen encouraged to attend
Quick release, changing the angle of your shot, finding soft spots in defensive coverage, patience, the ability to handle the-not-so perfect pass, being able to maintain body control when being checked are just some of the qualities the best goal scorers possess.
Introduce game‐like as situations, progressing from stationary to skating with a puck, and then shooting and scoring
Technique, repetition & execution
Add power, speed and deception to your shot

Session #1 (Sept 27 - Oct 20)

*Transfer weight traditional side shooting

*Backhand outside edge sweep

*Releases

Cross body fake and forehand release

Under handling, forehand load and shoot

*Review reps in game situation

Session #2 (Oct 27 - Nov 17)

*Scissor passing warm up

*Scissor shooting forehand and backhand

*Receive and shoot w/pressure

*Backhand drag and release - Eberle

*Toe drag and release - Matthews

* Situational dynamic shot - Eberle,Matthews, Crosby options

Session #3 (Nov 24 - Dec 15) 

Session #4   (Dec 22 - TBC)
Sign Up Here:

---
Breakout Hockey Player Development (Morning Sessions)
These optional sessions are offered to our athletes in U-13, U-15 and U-18 
6:45am-7:45am Tuesday Mornings @ ARC West Arena

October 19th and 26th, 2021:

 Defence Camps - Defence Camps will focus on puck retrievals, body positioning, agility and shooting. 
These two sessions are offered for U15 and U18 aged SMHA players.