One-Click Ice Software Link: https://strathcona.oneclickice.com/Login.aspx
2022 Conditioning Camp Schedule
August 22-September 18, 2022 as of 2022-06-15
---
EFHL CALENDAR Revised Nov 23 for 2021-2022
---
Development Schedule
Goaltender Training Sessions
SOC Small Monday nights
6pm-7pm and 7:15pm-8:15pm
Sign up here: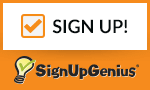 ---
Dangler Hockey Dryland Training
Stick Handling/Dexterity Training
Two sessions per team; U7 Major to U13
One session for U7 Minor
All dryland sessions at the Ardrossan Recreation Centre Hall
---
Shooting & Scoring Specialty Clinics
These sessions are offered to our athletes in U-13, U-15 and U-18
Both Forwards & Defencemen encouraged to attend
Quick release, changing the angle of your shot, finding soft spots in defensive coverage, patience, the ability to handle the-not-so perfect pass, being able to maintain body control when being checked are just some of the qualities the best goal scorers possess.
Introduce game‐like as situations, progressing from stationary to skating with a puck, and then shooting and scoring
Technique, repetition & execution
Add power, speed and deception to your shot


Session #4 (Dec 22 - January 12)

   * Quick shot off pass

   * One-timers game situation

   * Double one-timers

   * Rapid give n go shooting

Session #5 (January 19 - February 9)


 Session #6 (February 16 - March 9)
Sign Up Here:

---
Breakout Hockey Player Development (Morning Sessions)
These optional sessions are offered to our athletes in U-11, U-13, U-15 and U-18 
6:45am-7:45am Tuesday Mornings @ ARC West Arena

Febuary 8th & 15th, 2022: Skills Camp focusing on intro to body checking for U13.  Open to 16 participants.

February 22nd is the last session for this season and is a combined U11/U13 session with some fun wrap up drills and a scrimmage.  Open to 20 skaters and 2 goalies.