Referees
---
To Schedule Referees for Exhibition Games:


http://sherwoodpark.goalline.ca/exec.php
Teams are responsible for referee payment for all exhibition games. HA rates will apply. When scheduling exhibition games please provide:
Date, Time, Location, Age group and Tier.
Refer to the image below for rate information for Officials for the 2017/2018 season for SMHA games.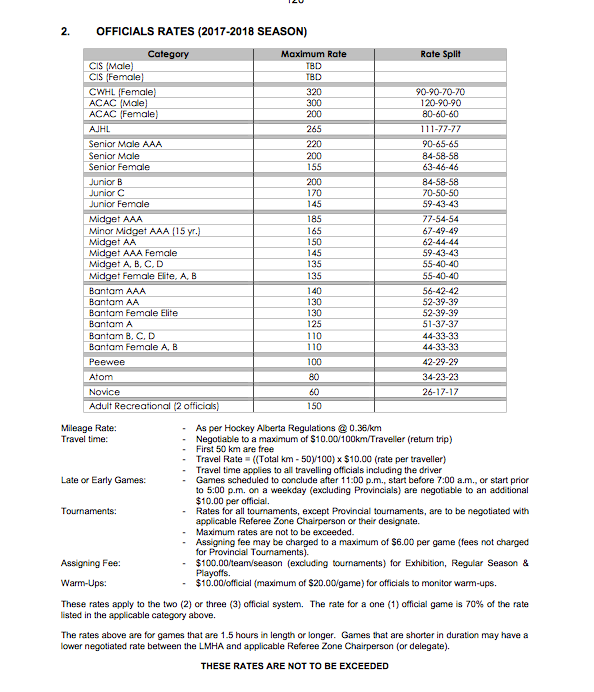 You will receive a confirmation e-mail that officials have been assigned. If you do not receive an e-mail, officials are not assigned and follow up is required. Only team managers and HC can make the request.


League Games:
SMHA will automatically schedule officials for all scheduled league games. Should there be any game changes, the ice/referee allocators must be contacted immediately. Re-scheduling of games is subject to ice and referee availability.
Refer to the table below for all SMHA refereed games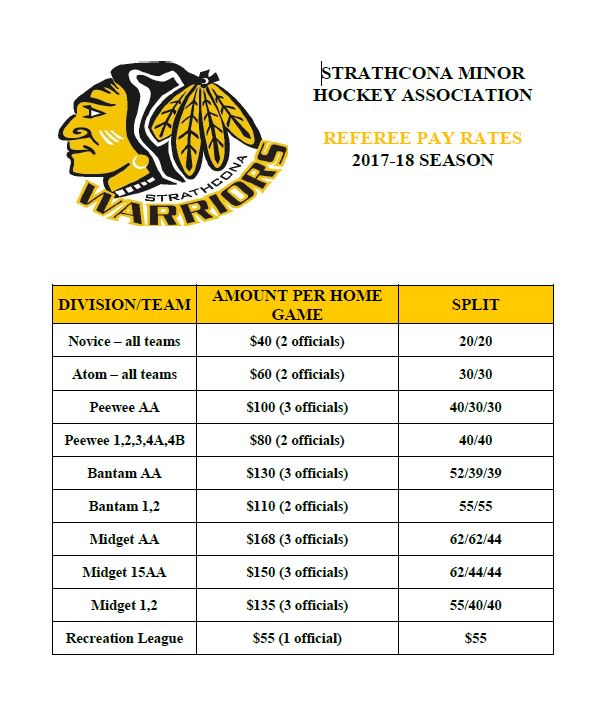 You must receive confirmation from the Ice and Referee Allocators prior to accepting game changes.


Clinic and Rate information
Referee Clinics are available.
For more information, please follow the link below:
http://www.northzone.ab.ca/index.php/clinics/clinic-schedule