2018 SMHA Peewee AA Fall Brawl
Friday, October 19, 2018 to Sunday, October 21, 2018
---
TEN TEAMS COMPETE, BUT ONLY ONE WILL RAISE THE CUP....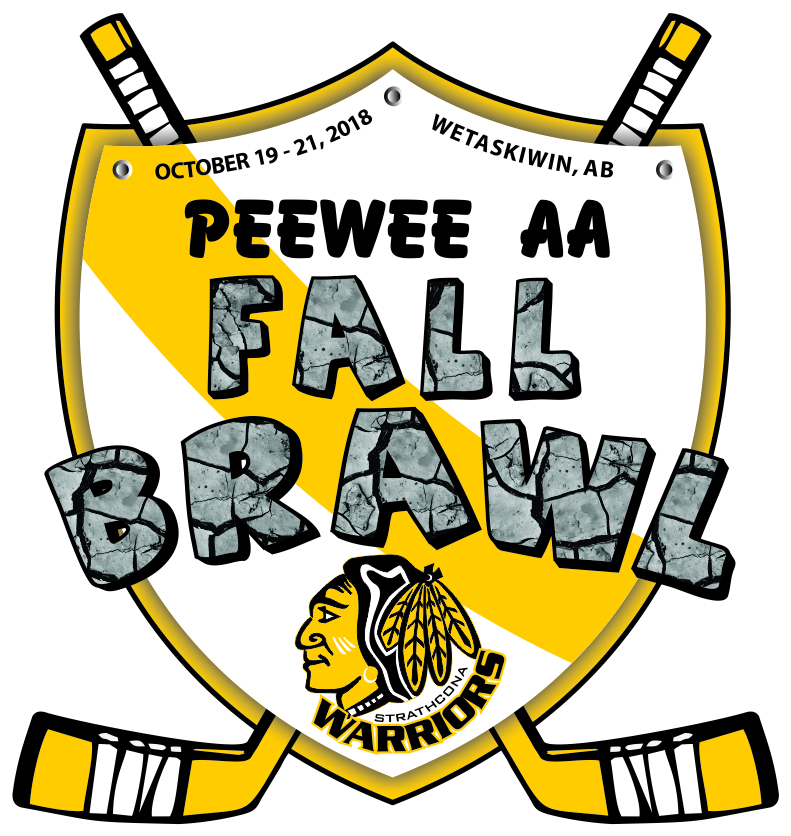 The Strathcona Peewee AA Warriors welcome you to the website for the 2018 Peewee AA Fall Brawl! Rosters and game results will be posted here.
Strathcona's Fall Brawl will host 10 Peewee AA teams over 3 days on 2 sheets of ice at the Wetaskiwin Civic Centre Twin Arenas. Game slots are 2-1/4 hours in length with 5 games guaranteed (6 games for the 1st and 2nd seeds in each pool). Two sheets of ice offer teams the ability to play at reasonable times, with no more than 2 games per day and no back-to-back games. Silver and Bronze medals will be awarded to finalists and the Fall Brawl Champions will be awarded gold medals and the Fall Brawl Cup. There will be Three Stars for each game and all players will receive a tournament gift. Registration fee is $1,850.

Hockey Alberta Sanction #HA-18324594.

For additional information and/or to register a team, please contact Kim Thomson at kimathomson@yahoo.com or 780-964-7526.